Learn
Sensory Path – Gr. 5 – 8 – Our paths can be translated up to 2 languages.
Mix and Match Option: Look at ALL of our sensory paths and pick out only elements based on your needs. Email Jean@jump2math.ca for your cost based on the square footage of the material.

LANGUAGES:

English, French, Spanish, Cree languages, Ojibway, Oji‑Cree, Dene and Montagnais, Cayuga (two dialects), Mohawk (several dialects), Oneida, Onondaga, Seneca, Tuscarora and Wendat. Ktunaxa/Kutenai/Kootenai
Our Paths can be installed indoors on a smooth floor, ceramic, carpet, and outdoors.
This set comes with:
7

8″ Hopping Stones with Snake, Frog, Beetle, Butterfly, Spider

26

10″Alphabet Bear Paws

7

16″Carved Wood Action Logs

6-10 Numbered Bugs – Grasshopper, Butterfly, Bumble Bee, Ladybug, Spider

(1) Infinity Walk

(1) Birch Tree Balance

(3) Sets Wall Bear Paws

15+ Pebbles




(4) Sets of Fish – Salmon and Trout

(1) Wood Start Plank

(1) Bear Doing Yoga Tree Pose

(1) Bear Doing Yoga -Warrior Pose

(1) Bear Pond – YOUR MASCOT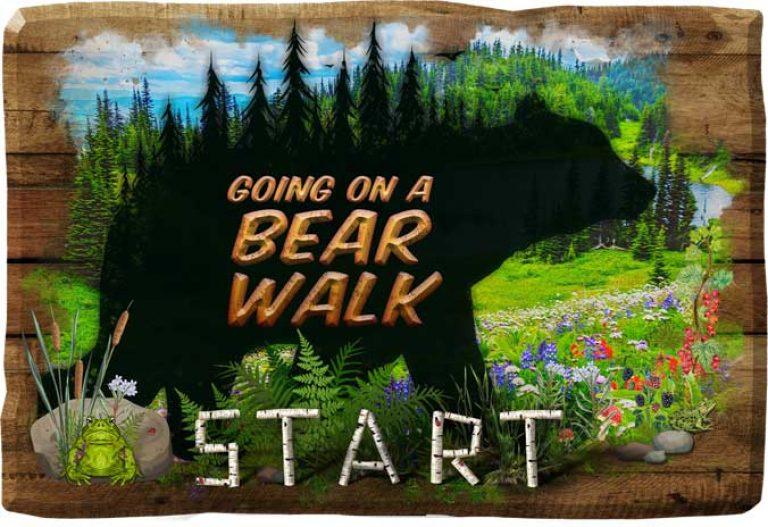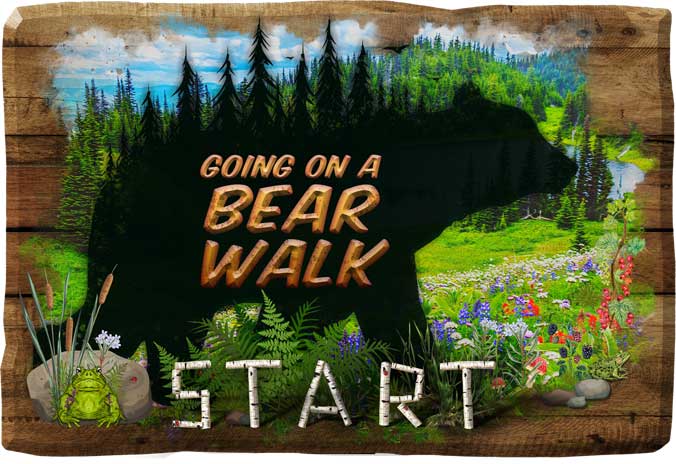 HOW LONG WILL MY FLOOR DECALS LAST?
Longevity depends on many factors:
Foot traffic
Cold Climate with snowy winters (salt)
Our standard affordable paths in the worst environments with no protection may last 3-6 months
Ways to protect our standard affordable Decals:
6-8 coats of wax (this will have the greatest impact on lifespan and your decals will last years)
Longer lasting (no waxing needed) for Carpet, Cement, Outdoors
Schools looking for a longer-lasting product (5+ years if maintained properly) that doesn't require wax and works perfectly on the carpet and non-wax floors should consider this option. Note: If you have Berber (loop pile) carpet our material for carpet may not adhere properly.
This option provides excellent traction and is more durable. Cleaning machines (not scrubbers) and vacuums can easily run over them. It will last longer in the same environment as our standard decals.