Bowling Math Games Neon
$220 – $524 (USD)
Bowling Math Games Neon mat is a sure way to keep your kids on a roll in math!
Sizes

GIANT – 72 inches x 265 inches, 182 cm x 673 cm
SCHOOL – 60 inches x 222 inches, 152 cm x 563 cm
HOME – 36 inches x 133 inches, 91 cm x 337 cm
Learn
In addition to the Bowling Math Games Neon mat, we also have a faux wood version bowling mat here.
Teacher Guide: 14 pages
Parent Version: 21 pages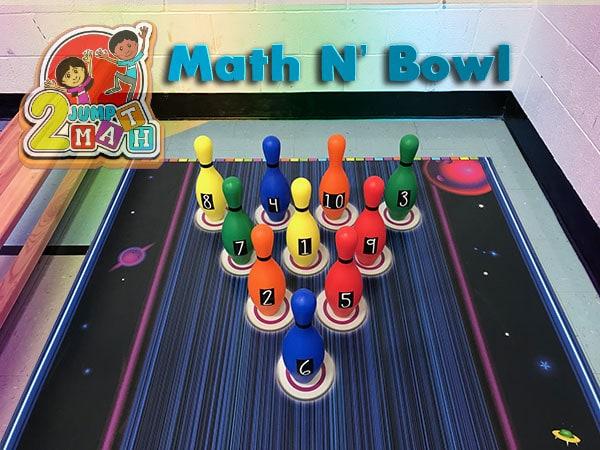 Additional Information
Made in Canada and the United States. (depending on your location)
Durable, light-weight, waterproof, tear-resistant, washable, indoor/outdoor material (no sharp objects or rocks underneath). Non-toxic. Does not contain chlorine or halogens.
Care Instructions:
Clean your mat as needed and remove any dirt with water and a mild detergent. If food or drink is spilled, wipe up right away with a damp cloth or mop.
Storage:
Roll up and store dry.