Learn
Movement is an amazing vehicle for students to learn social-emotional skills. Our kinesthetic math program offers engaging learning opportunities for students to be creative and work together.
[SHARE WITH YOUR DISTRICT]
Includes 9 kinesthetic math station mats – Host your own PHYSICAL or VIRTUAL math night!
Vinyl Manipulatives: 8 YEAR WARRANTY —> Durability
Activity Guide includes 80+ pages with curriculum focused games and activities
Kindergarten to Grade 8
Movement serves an essential function in influencing a growing child's abilities to think, problem-solve, and regulate emotions. See first hand how movement can improve their mental and physical well-being.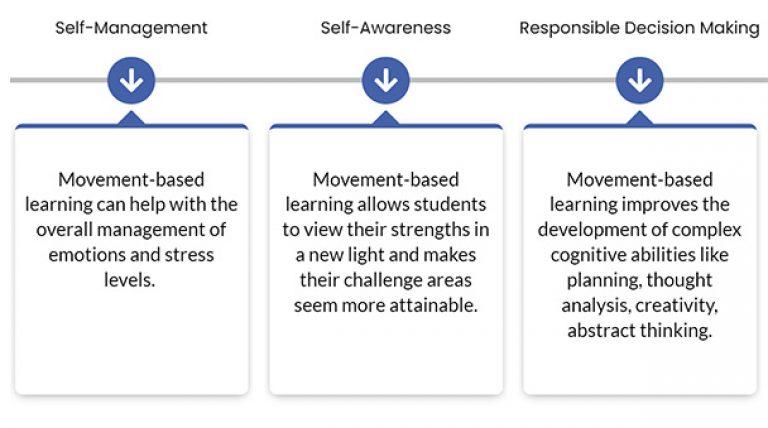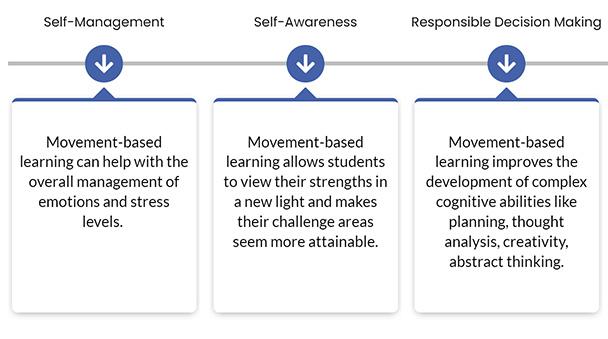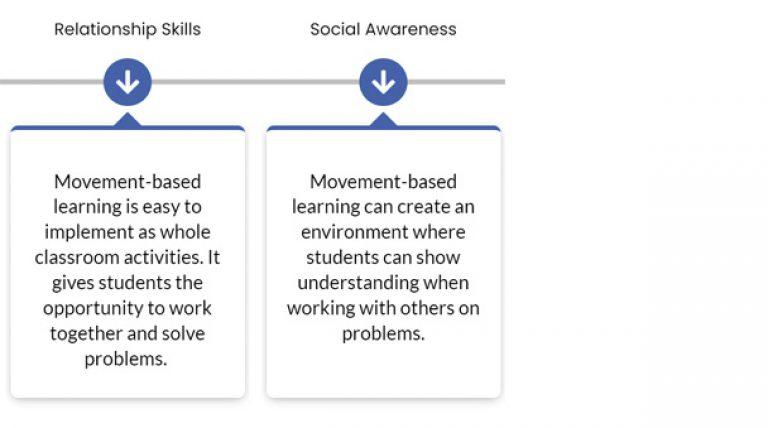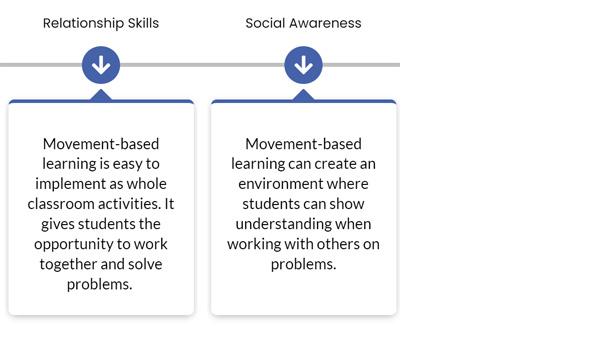 SAMPLE SKILLS COVERED CURRICULUM

CONVERT FRACTIONS TO DECIMALS

FRACTIONS IN LOWEST TERMS

ADD, SUBTRACT, DIVIDE, MULTIPLY FRACTIONS

FRACTION WORD PROBLEM GAMES

EQUAL PARTS, COMPARE AND ORDER FRACTIONS

SIZES: SCHOOL: 5FT x 8FT or HOME: 3fT X 5FT

Grades: 1, 2, 3, 4, 5, 6, 7

SAMPLE SKILLS COVERED CURRICULUM

ADDITION, SUBTRACTION, MULTIPLICATION, DIVISION

COLOR RECOGNITION, COMPARING,

ROUNDING UP TO THE NEAREST TEN

IDENTIFY NUMBERS EVEN, ODD, PRIME/COMPOSITE

COMPLETE EQUATION SENTENCES

HOPPING TO MULTIPLES, COLORS, PHYSICAL TWISTER

SIZES: SCHOOL: 5FT x 9FT or HOME: 3fT X 5FT

Grades: 1, 2, 3, 4, 5, 6, 7

SAMPLE SKILLS COVERED CURRICULUM

READ CLOCKS, TIME ZONES 12-HOUR. 24-HOUUR

ELAPSED TIME WORD PROBLEMS

CONVERT TIME UNITS A.M. or P.M.

TIME PATTERNS FIND START AND END TIMES

SKIP COUNTING BY 5, READING SCHEDULES

CONVERT BETWEEN HOURS & FRACTION OF HOURS

SEASONS, DAYS OF THE WEEK, MONTHS OF THE YEAR

EQUAL PARTS, COMPARE AND ORDER FRACTIONS

SIZES: SCHOOL: 5FT x 5FT or HOME: 3fT X 3FT

Grades: PreK, K, 1, 2, 3, 4, 5

SAMPLE SKILLS COVERED CURRICULUM

ADDITION, SUBTRACTION, MULTIPLICATION, DIVISION.




COUNTING BY 10'S, 20'S...PRIME NUMBERS

ADD AND STUBTRACT MONEY - WORD PROBLEMS

SKIP COUNTING NAMING MULTIPLES COMMON MULTIPLES

Grades: PreK, K, 1, 2, 3, 4, 5, 6, 7

SAMPLE SKILLS COVERED CURRICULUM

COUNT TENS, ONES UP TO 99

CONVERT BETWEEN STANDARD AND EXPANDED FORM

ADDITION PATTERNS OVER INCREASING PLACE VALUES

CONVERT TO/FROM A NUMBER -UP TO THOUSANDS

CONVERT BETWEEN PLACE VALUES

MULTIPLICATION PATTERNS OVER INCREASING PLACE VALUES

PLACE VALUES IN WHOLE NUMBERS UP TO BILLLIONS

DECIMAL DIVISION PATTERNS OVER INCREASING PLACE VALUES

SIZES: SCHOOL: 5 FT x 12.5 FT

Grades: K, 1, 2, 3, 4, 5, 6, 7, 8

SAMPLE SKILLS COVERED CURRICULUM

COUNT TENS, ONES UP TO 99

CONVERT BETWEEN STANDARD AND EXPANDED FORM

ADDITION PATTERNS OVER INCREASING PLACE VALUES

CONVERT TO/FROM A NUMBER -UP TO THOUSANDS

CONVERT BETWEEN PLACE VALUES

MULTIPLICATION PATTERNS OVER INCREASING PLACE VALUES

PLACE VALUES IN WHOLE NUMBERS UP TO BILLLIONS

DECIMAL DIVISION PATTERNS OVER INCREASING PLACE VALUES

SIZES: SCHOOL: 5FT x 12.5FT

Grades: 2, 3, 4, 5, 6, 7, 8

SAMPLE SKILLS COVERED CURRICULUM

CREATE PICTOGRAPHS, COORDINATE PLANES AS MAPS

REFLECTIONS: FIND THE COORDINATES

GRAPH POINTS ON A COORDINATE PLANE

CONVERT TO/FROM A NUMBER -UP TO THOUSANDS

OBJECTS ON A COORDINATE PLANE: POSITIVE AND NEGATIVE NUMBERS

SINK THE YOUR OPPONENTS BATTLESHIP USING COORDINATES

DESCRIBE MOVEMENT FROM ONE LOCATION TO ANOTHER

LOCATE AN OBJECT USING THE CARDINAL DIRECTIONS (I.E., NORTH, SOUTH, EAST, WEST) AND A COORDINATE SYSTEM (E.G., "IF I WALK 5 STEPS NORTH AND 3 STEPS EAST, I WILL ARRIVE AT THE APPLE TREE.")

Grades: 1, 2, 3, 4, 5, 6, 7, 8

SAMPLE SKILLS COVERED CURRICULUM

UNDERSTANDING INTEGERS WHILE PLAYING RACE GAMES

COMPARE TEMPERATURES ABOVE AND BELOW ZERO

ADDITION PATTERNS OVER INCREASING PLACE VALUES

UNDERSTANDING OPPOSITE INTEGERS

ADDING, SUBTRACTING, MULTIPLYING INTEGERS

MULTIPLICATION PATTERNS OVER INCREASING PLACE VALUES

COMPARE TEMPERATURES ABOVE AND BELOW ZERO

SIZES:SCHOOL:2.5FT x 19FT




Grades: 2, 3, 4, 5, 6, 7, 8

SAMPLE SKILLS COVERED CURRICULUM

SORTING, MAKE 10, SUBTRACTION STRATEGY

COUNTING ON, USING DOUBLES, MULTIPLES OF TEN

ADDITION, SUBTRACTION, MULTIPLICATION

SOLVE​ ​PROBLEMS​ ​INVOLVING​ ​THE​ ​ADDITION​ ​AND​ ​SUBTRACTION​ ​OF​ ​SINGLE-DIGIT​

MEMORY GAME FLIPPING SAME RECYCLE OVER

WHOLE​ ​NUMBERS, USING​ ​A​ ​VARIETY​ ​OF​ ​MENTAL​ ​STRATEGIES​ ​(E.G.,​ ​ONE​ ​MORE​ ​THAN,​ ​ONE​ ​LESS​ ​THAN,​ ​COUNTING​ ​ON, COUNTING​ ​BACK,​ ​DOUBLES

TO​ ​IDENTIFY​ ​NUMBERS​ ​AND​ ​JUMP,​ ​HOP,​ ​TOUCH​ ​TOES​ ​TO​ ​MATCH​ ​THE​ ​NUMBER​ ​ON​ ​THE RECYCLING​ ​ITEM​ ​(ONE-TO-ONE​ ​CORRESPONDENCE)

SOLVE​ ​PROBLEMS​ ​INVOLVING​ ​THE​ ​ADDITION​ ​AND​ ​SUBTRACTION​ ​OF​ ​SINGLE-DIGIT​ ​WHOLE​ ​NUMBERS, USING​ ​A​ ​VARIETY​ ​OF​ ​MENTAL​ ​STRATEGIES​

Grades: K, 1, 2, 3, 4, 5, 6